The best environment for your child to blossom to their fullest potential
"When a flower doesn't blossom, you fix the environment in which it grows, not the flower."
Want to know about your child's developmental needs and how to unlock their true potential?
We'll contact you and schedule the online call at your convenience.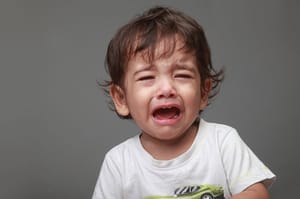 In most schools, on the first day, parents are forced to abandon their children at the school gate and leave. We strongly oppose this and here's why.
Read More →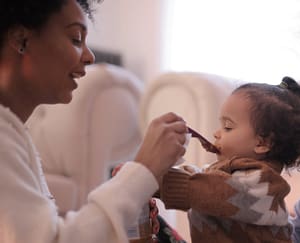 Forced feeding, or the practice of coercing or pressuring children to eat, can have harmful effects on their physical and emotional well-being. Forced feeding can be considered a boundary violation because it involves an adult crossing the boundaries of a child's autonomy and bodily integrity.
Read More →
A tantrum is an uncontrolled, unregulated outburst of anger or frustration. There may be various causes for the frustration at various ages.
Read More →
Here's what we offer your child
"One test of the correctness of an educational procedure is the happiness of the child."
Adolescent
Program
12 - 18 years
Not just an alternative education
Our highly integrated approach of the Montessori Curriculum, Child Psychology and Parent Empowerment puts your child's development, psychological health and well-being above everything else and ensures your child realises their full potential, leading a fulfilled life completely directed by their own inner compass.
"Each child is a unique spirit throbbing with their own signature. They have their own destiny to live out and are very much in touch with who they are and what they want to be in the world. As parents, our only role is to help them actualize their spiritual purpose, without corrupting it."
"Instead of moulding children to fit our ideas of raising the perfect child, we should tailor our raising of them to their needs."
"An educational system working for children towards building an open, free and loving society will be based on trust, respect and freedom. No fear, no authority, no coercion, no shaming, no comparison, no competition, no grading."
We have compiled answers to questions parents ask us often. Before you read on, just know that we're with you every step of the way.
Am I putting my child's future at risk by enrolling them in an alternative education system?
Definitely not. Our holistic educational approach addresses all developmental needs of children and not just the academics. You are giving them an environment that respects them and puts their development, psychological health and well-being above everything else.
Will my child be able to attend a mainstream school later?
Yes. Although not ideal, if you decide to transition your child into a mainstream school, she will thrive socially and academically. Poised, self-reliant, and used to working harmoniously as part of a classroom community, students who move from Montessori adjust quickly to the ways of their new school.
How is your Montessori environment better than a mainstream school?
Please see this video of Seetha speaking about how the Montessori system...
Will my child be able to compete with students of other boards like CBSE, ICSE etc.?
Yes. A growing body of research comparing Montessori students to those in traditional schools suggests that in academic subjects, Montessori students perform as well as or better—academically and socially—than their non-Montessori peers. These benefits grow as children have more experience in a Montessori environment.
What ages do you serve?
Our Montessori programs serve children of 5 age groups -
• Birth to 1 year - At-home Infant Program (Coming soon)
• 1 to 2½ years - Toddler Program
• 2½ to 6 years - Casa Program
• 6 to 12 years - Elementary Program
• 12 to 18 years - Adolescent Program (Coming soon)
I want to talk to someone from your team.
Sure thing. We'd love to speak with you. Please send us a WhatsApp message on 90032-33350 and we'll schedule a callback.